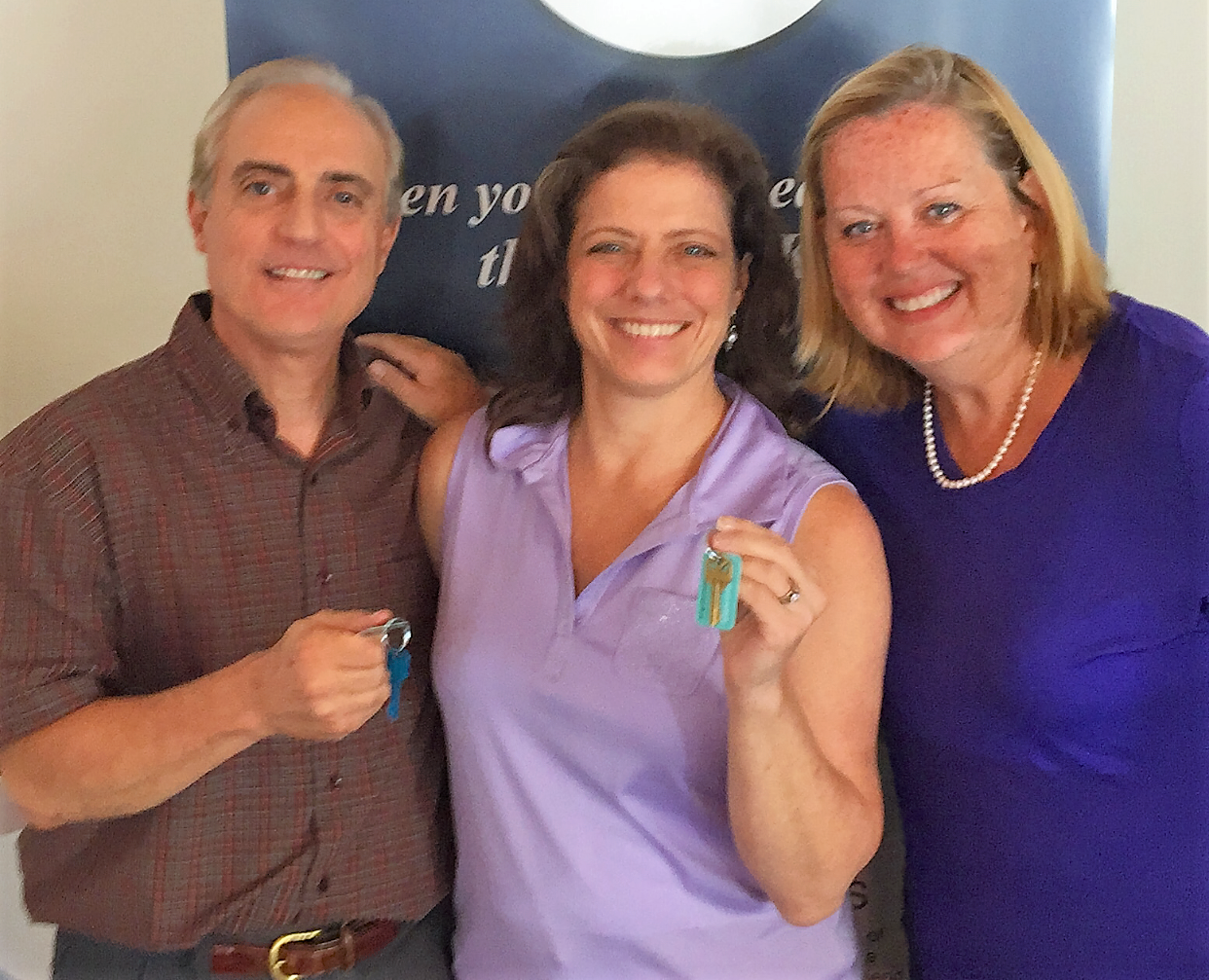 August 2016
First, let me say that Tricia helped make our move from Illinois to Tennessee an incredibly positive experience. From her first phone call to us to introduce herself and find out our

needs, it was clear that she had our best interest in mind. She has a gift for communicating both by phone and through email which was necessary since we were only going to be in town for one weekend to search and find a new home. She listened well and translated our needs into showing us over 18 homes in two days (which is what we asked her to do for us.)

Tricia was incredibly organized which helped us keep everything straight in the whirlwind of trying to decide not only which home would be best for us, but also what town we wanted to live in. Once we decided on a home, Tricia did a fabulous job of negotiating so that we felt we got a fair deal and we wrapped everything up in short order.

Where Tricia really shined was following the acceptance of our offer and through the close. Since we were out of town until the closing, she needed to handle many details that we couldn't do ourselves. Not familiar with the area, Tricia was patient as she answered all our questions and provided us with everything we needed from a mortgage loan expert to pest, HVAC and home inspectors. She met the inspectors at our new house since we were unable to do so and communicated back with us on a regular basis.

While we were out looking at homes, Tricia's tire blew out on her car. She kept a positive attitude about this little "detour" and immediately found another car she could use to continue our day that was jam-packed with appointments to see homes. She is a problem-solver who doesn't let little details like a tire blow-out get in the way of servicing her clients! We did not know Tricia before being connected with her through our Illinois agent's referral program, but we feel blessed that she was the person to whom we were referred. She covered every last detail to make our entire home buying process painless and, even more important, incredibly positive.

If you are looking for someone who can handle details, keep things moving along smoothly, and minimize problems along the way, I heartily recommend Tricia. We have worked with many real estate professionals in our years, and Tricia is up there with the absolute best of them! She went above and beyond to ensure that we found the right home for us and then to be sure everything went smoothly to close.
Maureen Caballero